First flight of Mitsubishi J8M "Shusui"
Had first flight today, everything worked well. The CG was placed some milimeters ayway to front direction, was easier to handle. Start by hand throw, no problems at all. Only problem the bumping heart of mine...
Had to push the elevator-stick to front with full motor speed, perhaps the "reflex" should be taken out and only be used for starting. Perhaps the motor need a different angle, but i don't want to disassemble the plane to correct this.
landing is at high speeds with elevater-stick at almost full lift. Gliding fine on the grass.
Will try again this weekend, with more flights at ant-knee-height when speeding over the grass...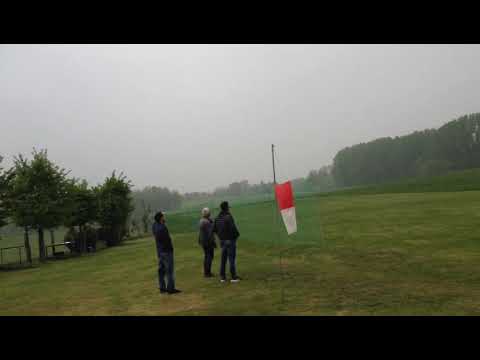 Wanted to write the text in the discussion of the product, but am not able to start discussions there...