hi
I have 5 of these 27/40 mghz 3 channel gyro helicopters , all 7.2 volt systems , they are all 50-60 cm long , so they are not small.
Problem is the receiver boards are blown / not working , I would like to get them flying again .
The helicopters are not brand names , I also have a about 30 27/40/2.4 mghz remote controls as well.
I need to get 27/40 mghz or 2.4 ghtz receivers with remote control as a kit.
Im willing to buy the receiver including remotes as a kit.
does anyone know where I can get something like this ? , or any ideas how to get these heli's flying again ?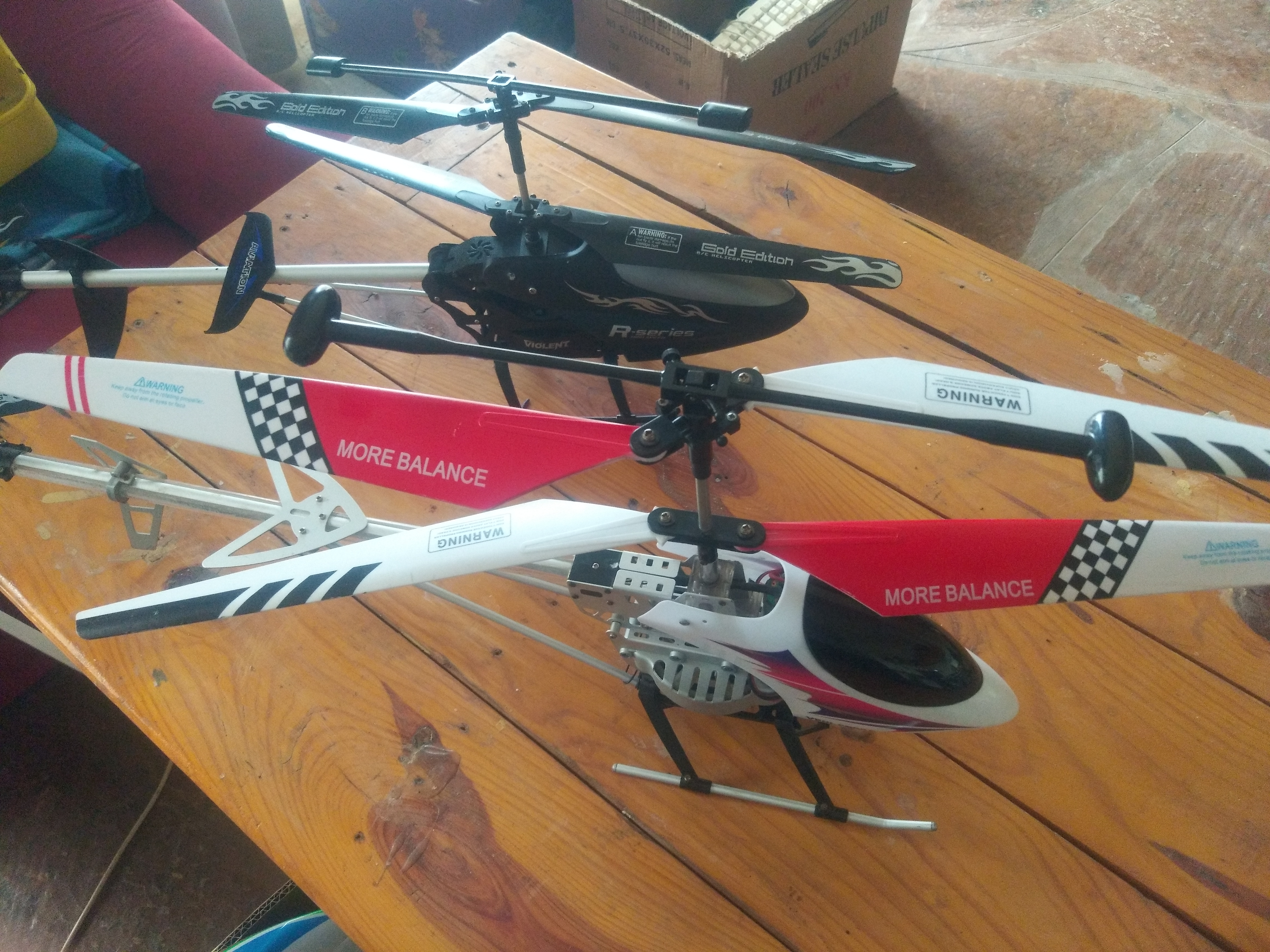 thank so much.